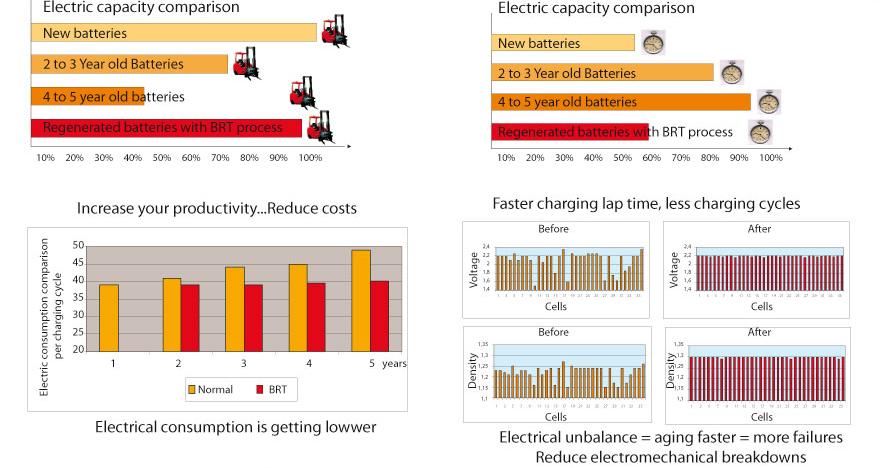 Optical Capacity For Your Batteries !
Why Using The BRT Process ?
The reconditioning regeneration
Restore the original capacity to an old sulfated battery no longer holds the load.
Regeneration of preventive maintenance
Keep evenly battery production capacity to the maximum and make financial savings.

Keep Your Battery Capacity. Lower Your Energy And Save On Your Battery Investment.
A One of Kind Process, Reknown and Certified
The BRT Maxi is a highly performing regenerator. Its results are 40 to 60 time better the existing regenerator on the market. Those performances have been tested since 1998 and certified by "LINDE" in Denmark and the Electric industry central** (LCIE - Véritas). Thanks to high pulse level at specific frequencies, the BRT Maxi get rid of the lead sulfate cristals stacked on the electrode surface. Once regenerated, the electrodes will again deliver the full capacity of the battery.
Rapport LCIE
Higher Return on investment on your Battery Parc
After 3 to 4 years, yours batteries are getting weaker, they don't deliver their full capacity and do not hold the charge as before.The BRT Maxi regeneration process will restore the electrodes and battery will recover its full capacity after e lectrochemical treatment of the complete sulfation. Used as a prevention maintenance equipment, the BRT Maxi will preserve the cell density balance. Electric failure occurence on your lift and trolleys will then be reduced.
Charging FasterWaste Reduction, our Duty
The BRT Maxi will double the life span of your battery and improve its production capacity. your batteries will be charged faster, reducing your electricity bill as well. Your battery will hold charge for the full time job. Your lift will be get an optimum engagement on line. Each year hundred thousands ton of supposedly dead batteries are collected to be scrapped. 80% of those can be regenerated ! Thanks to the regeneration process, you can be part of those who are undertaking environment, for a humanity greater future.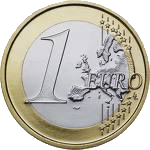 Make your own simulation on the benefits
brought by the regeneration on your own fleet:
DOWNLOAD SIMULATION PATH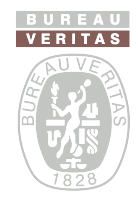 LCIE Tests (Electric Industries Central Lab)
Donaload PDF report