Organization
Battery Plus is a trademark of BeEnergy which generates a turnover in growth. It has the technical and financial resources to support the growth of this industry booming. The team is mobilized at your service to meet your needs: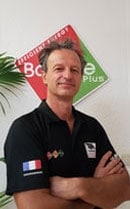 COSTE Bertrand
Managing Director Polytechnic Engineer Grenoble Is in charge of the general operational management of Batterie Plus
Asbestos removal, diagnosis and project management.
During 10 years spent at the CEBTP Bertrand Coste has created the environment and nuisance department of the Mediterranean region.
Polluted site and soil
At the head of a team of 10 engineers, Bertrand COSTE has led the CEBTP in project management for the demolition or rehabilitation of large French polluted sites.
Management of construction site waste
Both in engineering for the drafting of 5 departmental plans for the elimination of waste from the construction industry and as an operational and player in the sector.
Sanitation and sludge from STEP
Manager of a sanitation company for 4 years, Bertrand COSTE and Frédéric ROSATI have built a composting platform for sewage sludge and green waste.
Eco-cleaning of boat hulls
Bertrand COSTE is co-designer of the washing and eco-cleaning platform Ecolift Cleaner. A new and revolutionary system for lifting and washing boats.
Regeneration of batteries
Founder and manager of Batterie Plus, Bertrand Coste has developed and perfected a lead battery regeneration system.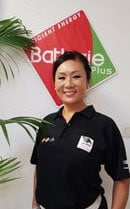 LIM Myungsin
Associate HR Support / Internal & External Communication.
Doctor of Language Science at Paris-Sorbonne III. After experience in interpreting at the Korean Embassy in Paris and in international companies related to Korea, she is in particular in charge of the competitive intelligence of Be Energy from Korea.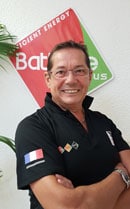 MOUNIER Gilles
Chief Operation Officer
Chief Operating Officer - 15 years of experience in batteies regeneration, having started in this activity with Bertrand Coste in 2005. Gilles then operated various battery regeneration centers specializing in automitive batteries, in France and Cameroon, with Battery Plus regenerators. He is the co-inventor of a test kiosk allowing the qualification of regenerable or non-regenerable batteries. After test 96% success in regeneration. Very involved with the recycling professionals in place in France Gilles regenerated more than 30,000 batteries per year.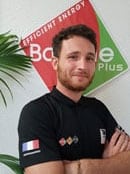 FAVET Thomas
Research & Development Department
Head of R&D department, doctor in electrochemistry and materials science. Thomas worked on cutting-edge electrochemical phenomena (electrochemical synthesis of nanotubes, impedance spectrometry, external quantum efficiency, cyclic voltammetry, chronoamperometry, etc.) in the laboratories of the CNRS in Strasbourg and the INRS of Canada (ICPEES / INRS)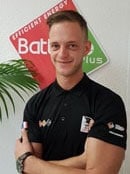 NARDIN Guillaume
Sales Manager
Guillaume very quickly got involved in the battery regeneration business. After a solid experience in the traditional sectors of sales (CANON France), he found meaning in our businesses which carry strong environmental values.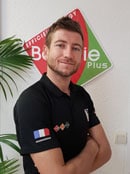 ORAND Joris
Battery keeper – regeneration center of Avignon
Joris ORAND provides battery regeneration services and batteries keeping in the workshop or on site while roaming with customers.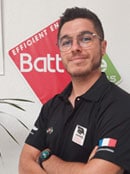 MARIGNONI Nicolas
Battery Keeper – regeneration center of Avignon
Nicolas MARIGNONI provides battery regeneration services in the workshop and on site at customers' premises. He is also in charge of the R&D department for the execution of test programs on NiMh and Li-ion batteries.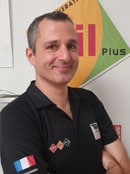 CHARTON Alexandre
Product Development Manager OILPLUS
Alexandre CHARTON is a senior engineer with a solid experience in the automotive industry. With several international industrial and scientific projects, Alexandre CHARTON is in charge of the product development of OILPLUS oil regeneration systems at Be Energy. From the design to the prototyping to the industrialization of the machines, his great operational rigor is a guarantee of quality of the OILPLUS processes.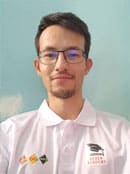 CHAROY Thomas
Project manager - Senegal
After a doctorate in physics, Thomas Charoy turned to an environmental and social profession. He is responsible for a FASEP project to start a battery and oil regeneration sector in Senegal. This project would promote local employment and fight against lead pollution.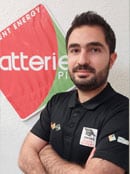 Ahmad Al Mohamad
Head of R&D Department
Ahmad is a PhD in automation and an electrical power and electrical engineering. He is a specialist in prognostics, health management, and modeling of complex systems. His research focuses on developing reliable remaining life prediction techniques to be applied to NiMH and Lithium-ion batteries with optimal and robust regeneration approaches. During his career, he has studied and worked in the best research institutes in France, Spain, Singapore and Lebanon.