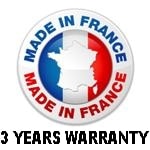 Traction batteries, stationary batteries, starter batteries, AGM batteries, Gel batteries, lead batteries opened. Whether you have 1 or 500 batteries Battery Plus provides an economical solution to your power station:
Services :
• Maintenance and repair batteries. • Reconditioning and battery regeneration. • Management and Battery park maintenance. • Sale of new truck batteries. • accessories and battery chargers Sale. • Sales and rental and regenerative discharge benches. Improve your profitability and meet the sustainable development goals.
Regenerators BRT advantages:
• Doubling the duration of "life" of your batteries • Find the original features of your batteries: - Storage and production functions - Improve performance - Increase your productivity - Shorten your load cycles - Reduce your energy consumption - Reduce your electromechanical failures
Sustainable development:
• Limit your waste. Br> • Staying in compliance with the regulation. Br>
BRT10: Here is the latest addition to the family!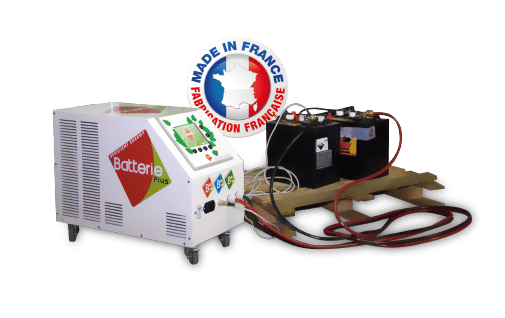 BRT10 : In collaboration with the company BeEnergy the regenerator BRT10 has been developed to meet new market demands.
Specially designed for all types of sealed batteries:
• Starting batteries motorbike / car / truck / boat / construction machinery...
• golf carts batteries
• Batteries washers
• Small stationary batteries
+ Infos
Download PDF file (650k)
Specifications
WET, AGM or GEL, everything is regenerable.
Processing capacity of 6 to 48volts, up to 4 batteries 12v a day!
Pulsation up to 100A!
This device is mobile and lightweight powered single phase 220v.
This device has a special software to set up a franchise corner network
. Presented at Pollutec he already knows a great success with developing countries.


BRT regenerator category BRT © Battery Plus
The BRT 20© is a machine built in France meeting the standards of performance and international security. A simple and automatic programming associated with multiple sensors (voltage, temperature, amperage, short circuit analysis, impedance ...) makes the regeneration simple and accessible as many as quantity possible. This is the result of many years of experience and rigour of Battery Plus. It accompanies the biggest French and international industries.
Type
 Pics and images 
Use
Client profile
Battery
treated
Software
IN /Out put
BRT Maxi 120

Traction
All electric range of forklift

Serial batteries up to 120 Volts

Up to 2500Ah
Forklift maintenance and servicing companies
8 to 16 monthly 100 to 200 yearly
11 automatic pgms
11 automatic pgms with dedicated pgms for all forklift models.
In 400v tri, Out 120v /400A
BRT Maxi UPS

Stationnary , UPS
Sealed acid, gel and AGM
Mono cell pack 120 Volts

Up to 2500Ah
Telecom network operator and owner
4 packs 48v / jour, 10 000 cells/yealy
14 automatic pgms• Gel and AGM : 3 prog sealed bat, 3 prog multi cells
• Lab* : 2 sealed pgms, 3 multi cells pgms • Battery stimulation • Slow charge • Fast charge
In 400v Tri, Out 120v/400A
BRT Maxi Gold*strong>

Global Starting, traction and ups batteries.

Up to 120v
Up to 2 500Ah
Global maintenance facilities, regeneration center operators
Starting bat 60u daily
Traction 80 to 200u yearly
UPS 4 packs 48v daily
UPS 10000 cells yearly
26 automatic pgms
• 26 automatic pgms •11 pgms fr BRT medium •11 pgms from BRT UPS (6 gel-agm and 5 lab*) • 4 pgms fr BRT start
Capacity for manual settings by operator.
In 400v tri, Out 120v/400A
| Model | Presentation | Item | Use |
| --- | --- | --- | --- |
| Pack Premium | | BRT Maxi 120 BRT medium + Free discharger analyzer | Forklift maintenance and servicing companies |
| Pack servicing companies | | BRT Maxi GOLD, BRT Maxi GOLD + Free discharger analyzer | Regeneration center |
| Pack Full Service | | BRT Maxi GOLD, BRT Maxi GOLD + Free discharger analyzer + tooling pack | Regeneration center full service |