Saimlease is a company specializing in the rental and maintenance of material handling equipment for over 50 years! Saimlease distributes prestigious brands like HYSTER, CLARK, DOOSAN, MITSUBISHI… and sells more than 3000 trolleys per year. Organized in 4 branches in France, SAIMLEASE has been regenerating its batteries since 2009 with Battery Plus equipment! Initially equipped on LENS and on SAINT ETIENNE it is naturally that the 3rd regenerator is installed in LYON. SAIMLEASE is sensitive to the environmental requirements that are imposed on all supplychain players. Indeed, battery regeneration has emerged as a source of substantial savings in the rental carts maintenance program since the original equipment battery follows the entire life of the cart.
But very quickly the opportunity to offer new services to forklift users took shape and henceforth now the SAIMLEASE offering. The 100% French manufacture and the large power of the Battery Plus regenerators finally convinced the management to acquire a 3rd battery regeneration workshop.
The staff benefited from on-site training but also from "REGENACADEMY" e-learning support with 44 video tutorials on battery regeneration.
BE ENERGY wishes great success to the entire SAIMLEASE LYON team in this new endeavor in favor of reducing the carbon footprint, the circular economy, territorial resilience and the fight against planned obsolescence.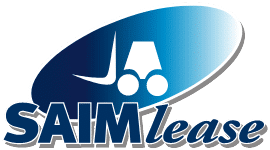 Visiter le site internet SaimLease